We are industry leaders in producing a range of speciality profiles in-order to address several unique design specifications of reputed System Providers worldwide.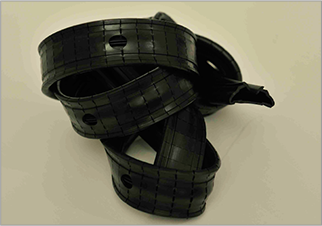 PRE-CUT / PERFORATED / NOTCHED /
PUNCHED PROFILES
These unique profiles are developed to address absolute sealing in window / facade systems. The cuts, perforations and notches allow for the profile to be bent seamlessly at the corners. All tools required for these modifications are developed in-house by our highly experienced design team.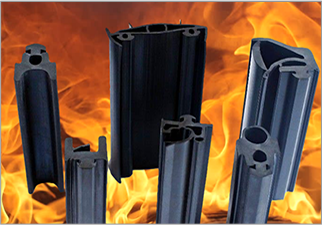 FLAME RETARDANT PROFILE
AviGiri Flame Retardant EPDM Rubber Profiles complies with the EN 45545 and BS 6853 Standards.
In the event of a fire, these profiles will produce substantially less smoke and toxic gases, thus significantly reducing life threatening and other hazardous effects to humans.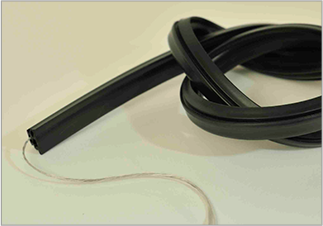 CORDED PROFILE
A highly specialized and unique product, the cord-insert profile has been developed to counter the challenge of shrinkage of the EPDM profile, during the assembly process.
A common problem, as voiced by reputed fabricators, when the worker is fitting the profile, they tend to pull and stretch the profile. Over-time, due to the elastic nature of the profile, it tends to shrink back to its original size, there-by creating gaps in sealing.
The cord-insert ensures that the profile cannot be stretched at the time of assembly, thus ensuring complete sealing.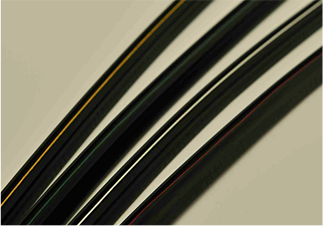 COLOUR-CODED PROFILES
At AviGiri, we understand that our profiles are just a part of your entire assembly process. In-order to make it easy for identification of various profiles, and to improve your assembly process, we can also colour–code profiles based on Customer Specific Requirements.